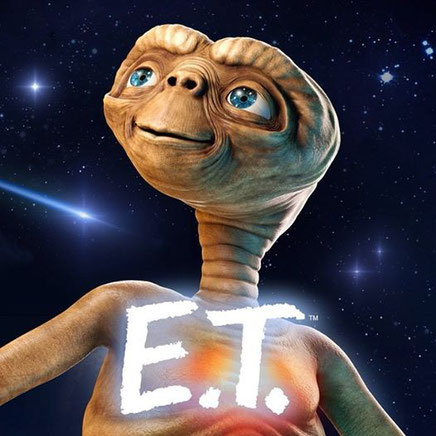 Do you believe in other beings? If you do WHY? or if you don't WHY?
Ahh!! the simple questions. Once again a warm Welcome! to
Spiritual That Matters Blogging It RYL Style.
Here is a doozie of a question, stay with me ok?, do you believe that we are all part of an complex, intricate, multi-dimensional matrix existence? WT Flying Duck you say.

I do.. the countless times I have been blessed to be in the presence of extra-ordinary events, are to many to ignore, I would have to be completely dead from the neck up not to acknowledge what I have seen, heard and felt.
So why do these encounters happen to some and not to the average Joe Blow. The answer simply, because they have opened to trust their true-self, to allow such encounters to occur. 
They have learned the art of stopping the mind/ego from judging, allowing the potential of anything's possible to filter through. They have recognised, that it was not just a coincidence, or they happened to be in the right place at the right time.  All these things are also true of course, because right at that very moment you are tuned into being right there, which is magic in itself. But heart knows, you are also in total alignment completely present and conscious, with All That Is, at that present moment.
So That's it?, there is no Guru saying we are the chosen ones. BaHa!!!
I have simply tuned into allowing the spiritual experience to happen and I love the freedom it gives me with all my heart. There is no greater Joy than to have a butterfly land on your hand because you invited it to. (See photo below) or the feeling when you connect with something that cant be explained by current human measures. The rush of knowing that there is so much more to life than what we allow ourselves to see.
To grow is to let go of preconceived ideas.
To let go of old programming, such as thinking extra-ordinary cant happen to you. 
Awakening Beings are shifting their Vibration allowing extra-ordinary possibilities into their energy fields, this is when the world as we know it becomes clearer, magnified and anything is possible.
You simply begin to notice and understand more.
So are you ready to open up to something extra-ordinary? Go on take a chance, you may find you love extra terrestrial happenings.

Orbs Orbs and more Orbs
These photos were taken with my camera.
ORBS, what are they? The most common thing said is they are flecks of dust. Yep that is all they may be?  My humble opinion not in your sweet life.
So what about ORBS? I think they are beings just like us, living and co-existing with us on Earth but on a different dimension. I think they are of a Higher Vibration to us Earthly Beings.   
With digital cameras, technology now allows us to see them.  

Please click on them hovering over the Orb photos above and below they may give you a spark of their energy.
Awesome if they do, but don't be concerned if it doesn't happen for you. The next two paragraphs are intricate points about universal personal belief systems and how they make you think, again stay with me. 
Millions of people love Math, I don't feel anything let alone get excited when being shown numbers or a solved math equation, all those numbers floating around trying to look organised. Boring!!! Don't laugh I mean it.
Math I accept and know deep in my very core is empowering, wonderful, exciting, complete, it is extraordinary scientific art and I appreciate it but I still don't get excited or want to do it.
I don't understand math, still today I avoid it. Yet science is based on math, mathematicians get super excited when solving a problem, it is absolutely essential to human existence. 
Hopefully you are beginning to understand, that if you are not interested or aware of something you probably wont get it or SEE IT you are shut off to it. And guess what that's ok? You are being you. Perfect You, YAY! Not everyone is interested in experiencing the same thing. But if you want to expand then allow yourself to be Opened/Awakened to all possibility.
The last thing today I leave you to ponder on. What if the Moon is an Orb? or our neighbouring planets, or even our own Mother Earth. What if Orbs we/I see are billions of planets like our own galaxy, and this planet was their galaxy. WT Flying Duck you say. :)
Happy Orb snapping
Marjon Eve On Eath
Feel free to share these articles with your friends and post to your blog or website as long as you include this copyright line and the full article text. Copyright 2015 by  Marjon - author, healer, and teacher * All Rights Reserved * www.regenerateyourlife.com.au*

---